Select your Palm OS version:
How to know what type of Palm OS do I have?
Step 1:
Go to the Control Panel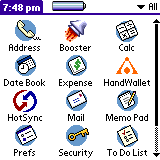 Step 2:
Press the 'App' menu and then 'info'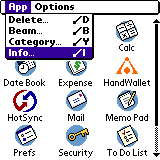 Step 3:
Press the 'Version' button. The version of your Palm OS will appear at the top of the screen (3.5.0 in the example).